Commercial carpet cleaning is in a class all its own. You're dealing with higher foot-traffic than a you'd find in a home, and this usually means more dirt and spills and stains and germs.
What's more, since your commercial space is your professional space, it's even more important that you keep your flooring looking as pristine as possible. Spilled coffee on the rug doesn't exactly scream professional, and worn and yellowed spots isn't going to help land you any big contracts.
A super important and heavy-duty job like this requires a super aggressive and heavy-duty approach to cleaning.
Here's how to do it.
Vacuum Regularly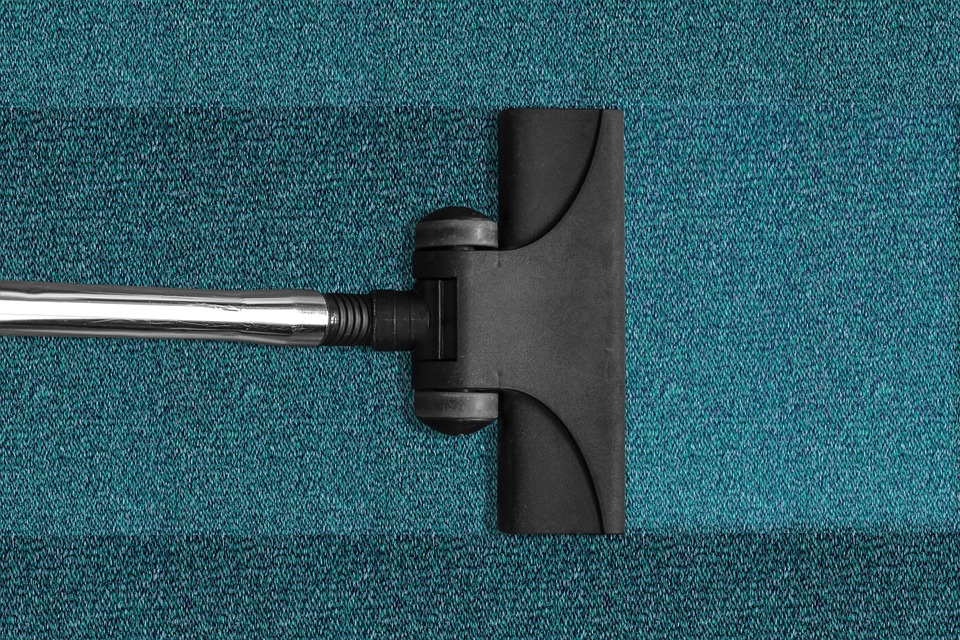 This may seem obvious, but a simple once-over with a vacuum can often be overlooked in the bustle of business. Don't make this mistake. Vacuum high-traffic areas every single day to ensure dirt doesn't grind into the pile of your carpets, which can cause discoloration and result in premature wear and tear.
Offensive Pick-Up
Place door mats inside of your entrances to pick up loose dirt and reduce the amount tracked through your workplace. Have your mats professionally cleaned weekly, and vacuum them/shake them out as needed.
If you don't want to take care of your mats by yourself, consider hiring a professional company. This service will come and pick up your mats (usually at least weekly) and give you fresh, clean replacements.
Call in the Pros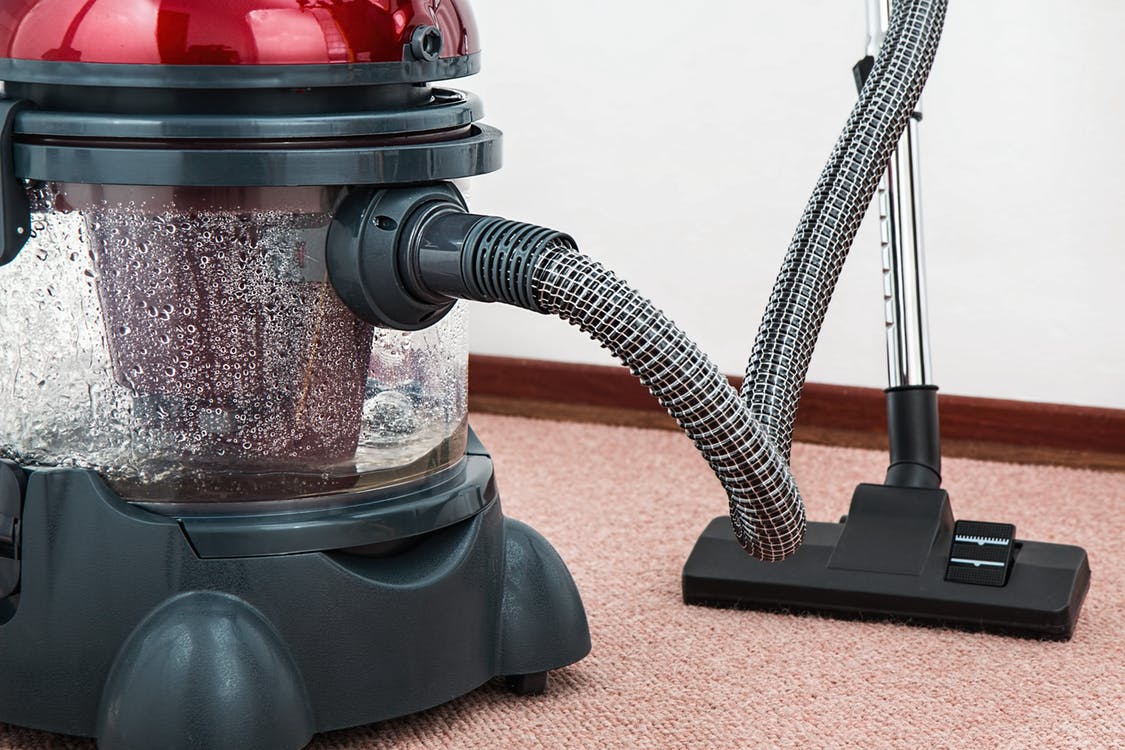 You're not always going to be able to DIY. Commercial carpet cleaning is a huge undertaking, and your professional space will likely require the help of a professional service. These pros will have the equipment, skills and workforce to take on bigger, more intensive cleaning projects, so you know you will get the thorough, deep clean you need to create a professional appearance.
These professionals will know if you need dry cleaning, steam cleaning or specialised cleaning for your carpets. The kind of treatment required will depend on the material of your carpet as well as the nature of your business. For instance, carpets in a restaurant will have more food stains than most other commercial businesses. These carpets will also likely be made of more robust materials than a carpet in a high-end boutique, and will require a different cleaning approach.
Professional carpet cleaners also have products that will be effective and safe for you, your employees and your clients.
For the best service, hire a local professional company. If your company is in Sydney, for example, hire ChemDry Rapid Dry commercial carpet cleaning in Sydney — don't bother with a service that isn't in your area. They may come to you, but will likely charge extra.
It isn't easy to keep your commercial carpet clean, but it's worth it. Not only will regular cleaning help your workplace look great, but it will ensure your indoor environment is healthy, while also prolonging the life of your flooring.