Employee Engagement is known to be the familiar term for those who are active with their business workforce. You might have heard the word from your team leads, HR & department heads however it is not a buzzword.
The Employee engagement seems to be the win-win situation for both employer and employee when it comes to measurable and tangible benefits for the organization.
It is the responsibility of the employer to invest in employee engagement measures to bring boosted productivity in your workforce. The employee engagement also paves way for the long-term success of your business organization.
Here are the 7 effectual reasons why employee engagement is mandatory.
1.Increased Rate Of Employee Retention
Most of the engaged employees are less likely to quit the job and search for another company with a better position. If your employees are completely contented and happy in their relationship then they will never consider quitting your business.
The connections formed by your employees with the coworkers will not be eroded easily as it will be quite useful in building up your business day by day.
By maintaining and cultivating these relationships in your workplace, you are less likely to decrease the risk of your employees leaving the job. Fostering the employee engagement culture in your business can be increased business turnover with boosted productivity through employee retention.
2. Improve Productivity
It is one of the well-known facts that happy people are highly productive and hence engaged employees also fall under this category. Engaged employees are highly motivated towards their work.
Engaged employees are highly productive compared to the disengaged counterparts. In addition to that, engaged employees will be the highly innovative person on the team because they are concentrated towards their work and wish to learn some new things to perform their job better.
While employees are engaged towards their work, they feel a good connectivity with the firm. As a result, they trust that work which they do is quite important and hence put massive effort to work harder.
3. Higher Attendance
The harsh truth is that most of the disengaged employees do not care about the welfare of the business. Less engaged people will leave the team by just saying the reason sick which in turn make their team to suffer a lot.
The engaged employees will never let their team get down so they put best effort to work harder to bring the business to a great height.
Highly engaged employees will take only lesser absence compared with the disengaged employees. However, sick leave can create massive interruption on the business operations & place an added burden on the engaged staff.
4. Better Company Culture
Nowadays, most of the job seekers are searching for a company with good work culture. The unhappy employees tend to create a negative and toxic environment in the present workplace.
The employees who are really engaged will surely care about the work & happy to announce that they are working in an enjoyable place. Employee engagement is quite easy for improving the company culture.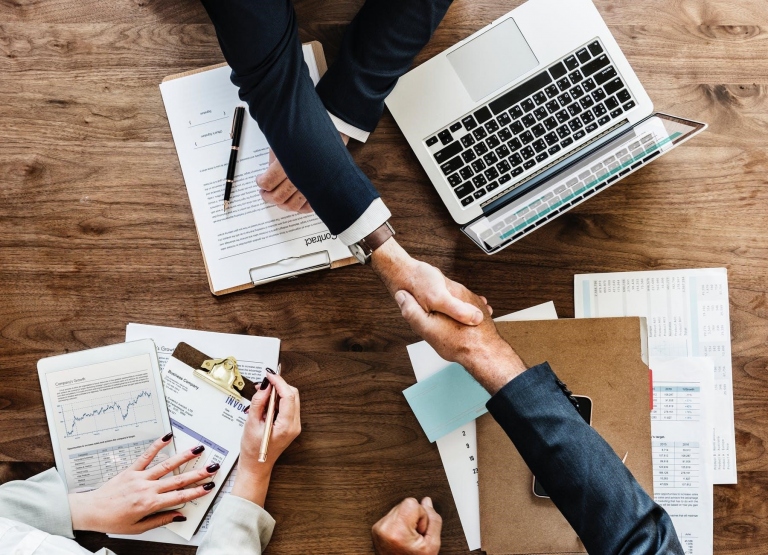 5. Improve Customer Satisfaction
Organizations with a massively engaged workforce with avail much increased customer satisfaction & hence get benefit from high referrals and customer retention. Highly engaged employees are dedicated to providing excellence and quality in their work because they feel like the part of the business organization.
Related read: Why It Is Important To Invest In Employees' Education
Furthermore, they are connected well with the mission and vision of the organization & hence become the effectual brand ambassador of the company. If you wish to have more satisfied and happier customer then it is essential to have more satisfied & engaged employees.
6. Improve Attracting Talented People
When you own a productive, engaged & talented workforce, you are likely to attract more numbers of highly talented workers from various parts of the world. Your engaged team will tend to refer contacts & aids in spreading the good word about your company and it is now expecting to fill up existing vacancies.
When the candidates come for an interview, your engaged workers will help in appointing right person onboard by asking thoughtful and engaging questions. Usually, top-talents like to work with engaged, passionate and talented people. When the employee reveals their work experience then the person will surely accept the job.
7. Improve Reputation Of The Company
Your employees are considered as the ambassadors of your business and what they describe your firm has a great impact on your company retention.
Employees who are happier and engaged with their workforce will tend to speak good about your firm to boosts its attractiveness and reputation among other potential workers and possible customers.
Happy employees will tend to produce high-quality work that leads towards happy customers and hence leads towards happy referrals and increased sales. Augmented employee engagement is not only important for the workplace success but it is also considered as the great option for improving your bottom line.
How To Improve Employee Engagement In Your Workplace?
Extensive and thorough training, as well as onboarding for newly hired employees will offer them necessary skills to take part in their work comfortably.
Be reasonable and flexible with your employee's families, personal lives, and friends. make sure to let your employees have a good balance between personal and professional life.
Give positive appreciations whenever they did great work. Have constant communication with your employees by offer feedback regularly.
Have fun in the work life. Make your work premises as a space for enjoyment apart from daily work
Conclusion
By developing the environment for employee engagement, you are not only ensured to improve profits and productivity rather you will also aid your employees to reach their fullest potential and make them concentrate on their work regularly.
Thus, take care of your employees and make sure that they are completely engaged in their work. Employee engagement will pave way for increased growth, customer satisfaction and profit of the company.
It will help your employee to feel more contented and satisfied with their work progress and hence your company will reap benefits out of it.