Planning your home improvement can be exciting and overwhelming at the same time. It requires careful planning, tons of preparation and most importantly, budgeting.
For a kitchen alone, average costs for remodeling is at $20,474 with homeowners allotting anywhere from $4,500 for small renovations to as high as $49,000 for high-end styles.
But with many lending companies to choose from, financing isn't that hard to have. Instant cash loans are now offered alongside some loan products with critical processes and requirements.
Before you look for financing option:
Before deciding on where to get your budget on home improvement, it is more important to determine first the actual money you'll need. This means setting an appointment with your contractor and finalizing the whole project including its costs. Once you have your total project cost, add an extra budget for contingencies and possible minor upgrades. From here, you can now list options on where to get financing that suits your needs and terms.
Discussed below are six home improvement finance options to choose from:
1.
Home Equity Line of Credit (HELOC)
This is a type of loan in which the lender agrees to lend the borrower a certain maximum amount, usually based on the collateral presented. This is similar to a credit card where interest payments are usually on a monthly basis but the principal is payable when available, but usually within an agreed term of the line. HELOC is often used for major financial needs such as education and home improvements.
2.
Mortgage Refinance
Refinancing is paying off your existing loan using a new loan granted. Refinancing is common to borrowers who wanted to lengthen the loan term, reduce the interest rates, reduce the monthly amortizations, or when additional funds are needed.
The process is the same as the first time you got your home loan. When choosing to refinance, you'll use the same collateral as your existing loan. The lender will again evaluate how many loans can be approved based on the collateral you submitted.
The difference between the newly approved loan and the existing loan will be the extra funds you can allocate for home improvement.
3.
Personal Loan
If the total cost of your home improvement doesn't require a huge amount of money and you don't feel like offering a collateral, then explore personal loans as an option for financing.
A personal loan is one of the fastest ways to obtain funds. The funding does not usually require specific use, so you can use it for home improvement or for purchasing new furniture.
4.
Home Equity Loan
If you are on a major home renovation, then you may be able to obtain a home equity to your advantage.  
The home equity loan is similar to home refinancing, where the difference between the approved loan less your existing loan is your equity loan.
5.
Credit Cards
Credit cards also have some advantages when it comes to financing a home improvement especially when the project includes purchasing some home fixtures. Some credit card companies offer discounts on purchases when the credit card is used. Some even have cashback features when a certain purchase limit was achieved.  
Home improvements can easily be funded by a credit card. Just swipe it.
6.
Save Up Enough Money and Pay Cash
What's a better source of funding a home improvement aside from using your own savings? Yes, it will consume time and a lot of patience, but saving money little by little until you reached the target amount of money saves you from paying finance charges. It also helps you to stick to your budget.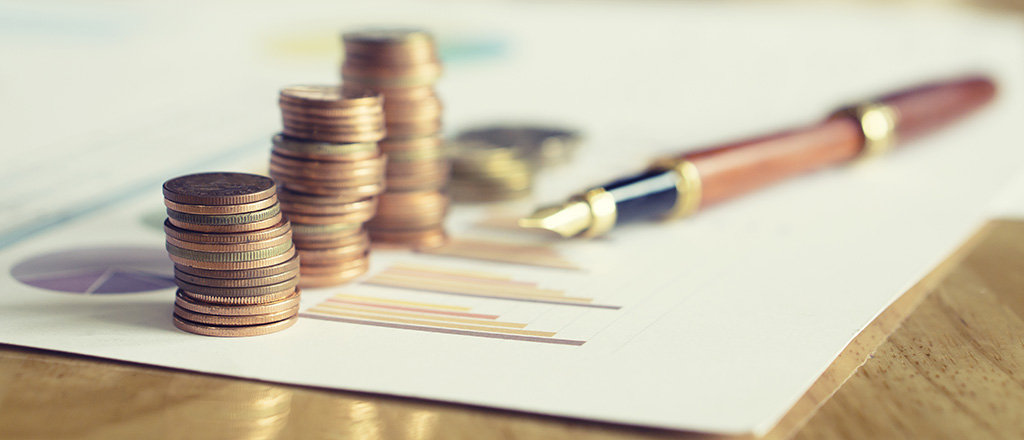 Choosing the Best Financing Option
We've discussed ways on how to finance your home improvement tackling almost all the most common financing options, but how do you decide which one's the best for you?
Here are some factors you should consider when weighing your options:
How much money do you really need
The core information you need to derive with before settling for anything is the amount of money you really need. Do you need a huge money, or is it just a small home improvement project? For a small financing requirement, cash loans or credit cards are ideal. For a bigger one, personal loans can be an option. For major home improvements, refinancing or equity loan works best.
Know your credit rating
Excellent credit rating opens more doors for better financing options. Personal loans, particularly, requires a high credit standing. Since this mirrors how you deal with loans, bad scores also limit your options.
What will be your repayment period
Evaluate your repayment period based on the level of home improvement you need. You don't need to pay a 10-year loan for a repainting job that most probably needs another repainting after 5 years. Make sure that you already completed paying the loan before another major renovation needs to be done.
Know the interest rates and costs
Select the best financing options with the most affordable finance costs. This is where you most need to compare selected lenders. Beware of a very attractive package that includes some hidden charges.
Planning a home improvement carries both excitement and thorough planning. Many factors should be considered, and financing is one of the crucial. But just like every endeavor, just take your time, relax, hire an expert to help you, and research more. Most importantly, just relax while accomplishing your dream home improvement.