Sales Management Systems for exact Solutions and Fast Results
Sales management system is an irreplaceable tool for organizing the productive work of the commercial department. It allows you to automate the entire sales cycle – from attracting to post-sales services.
The work of the sales department in many companies resembles a "black box", in which incomprehensible but active processes occur: at the entrance there is a certain number of contacts of potential customers, at the output there is a certain result. In this situation, it is extremely difficult to control the work with clients and evaluate the work of the managers. Moreover, you have to guess where the reserves for increasing sales are hidden.
The task of any sales team is to sell more and increase profits. To help the seller, the market offers a huge number of tools designed to automate certain tasks. A complexSales force automationsystem is really capable of automating all routine operations, freeing up time for more effective business tasks.
Top 5 Sales Force Automationsystems for your Business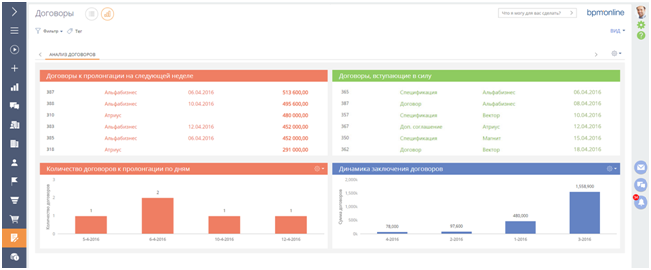 Bpm'online sales force automation is a cloud CRM-system for professional management of sales of all types – from short orders to long corporate transactions. The product is a single platform for managing the full cycle of work with the clients – from attracting to post-sales services, aligning the marketing, sales and service processes.
Infusionsoft is a web-based CRM software designed for small and midsize businesses. The sales force automation helps businesses build better connections with their customers and generate new leads. The sales and marketing automation tools help in tracking new opportunities and converting more leads in less time.
Claritysoft is a CRM solution designed for midsize and large enterprise businesses. It offers sales automation, customer service and support, marketing automation and social CRM.
The CRM makes it easy to manage sales activity. It allows evaluating and proactively managing sales activity, tracking the products and services your customers have bought, tracking sales for all your accounts.
Sales Cloud of Salesforce offers five different package options to choose one based on your business's needs and budget. Sales Cloud consolidates everything from your contacts, social networking accounts, and analytics tools.
Pipedrive is an easy to use sales CRM that allows easy and fast access to your contacts, creating tasks and taking meeting notes wherever you are. It helps you focus on the right contacts and gives you more control over your sales results. The system helps to see the whole process, and then guides to keep everyone focused on the activities that drive deals to close.
The advantage of a sales force automationsystem is the ability to integrate all the systems and applications used by the sales department into a single information space. The mobile version allows access to information about customers and transactions on any mobile device and anywhere in the world 7 days a week and 24 hours a day!